Mrs. Richardson's Class Hosts Kentucky Derby Celebration!
Students in Patti Richardson's class recently began a paired text reading assignment about horses. During the lesson many students became interested in the Kentucky Derby, so to conclude the study, Mrs. Richardson held a Kentucky Derby celebration, complete with festive hats! The students were excited about the lesson, and gained a wealth of knowledge while having a fun, educational experience.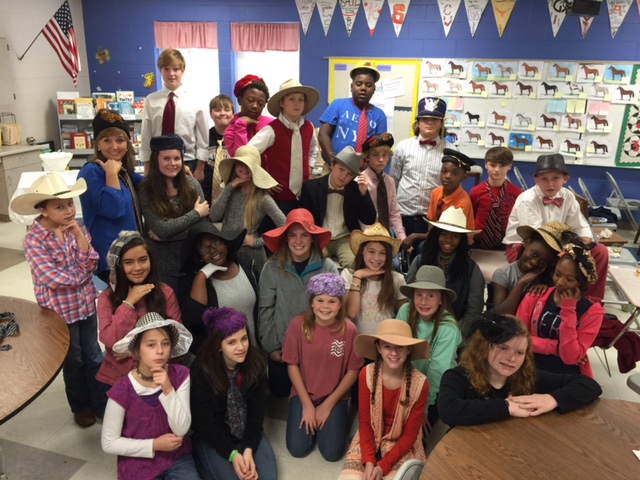 Mrs. Richardson's class participating in a Kentucky Derby Celebration.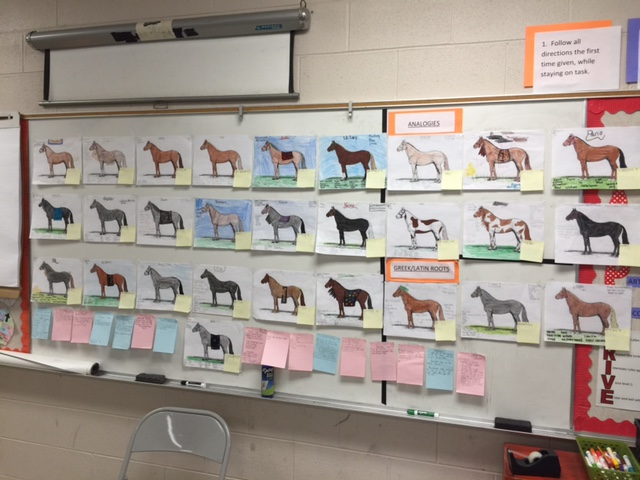 Students worked on a paired text assignment about horses, collecting data and making notes.