NLMS students and teachers are excited to use the new technology that was recently purchased for the school! Several Chromebook carts, each containing a full class-set of computers, will be available for teachers to check out and use with an entire class. In addition to the circulating carts, each teacher was given a set of three Chromebooks to use with their students. The Sylacauga City Schools system is working hard to make sure that students have access to the world of digital education resources!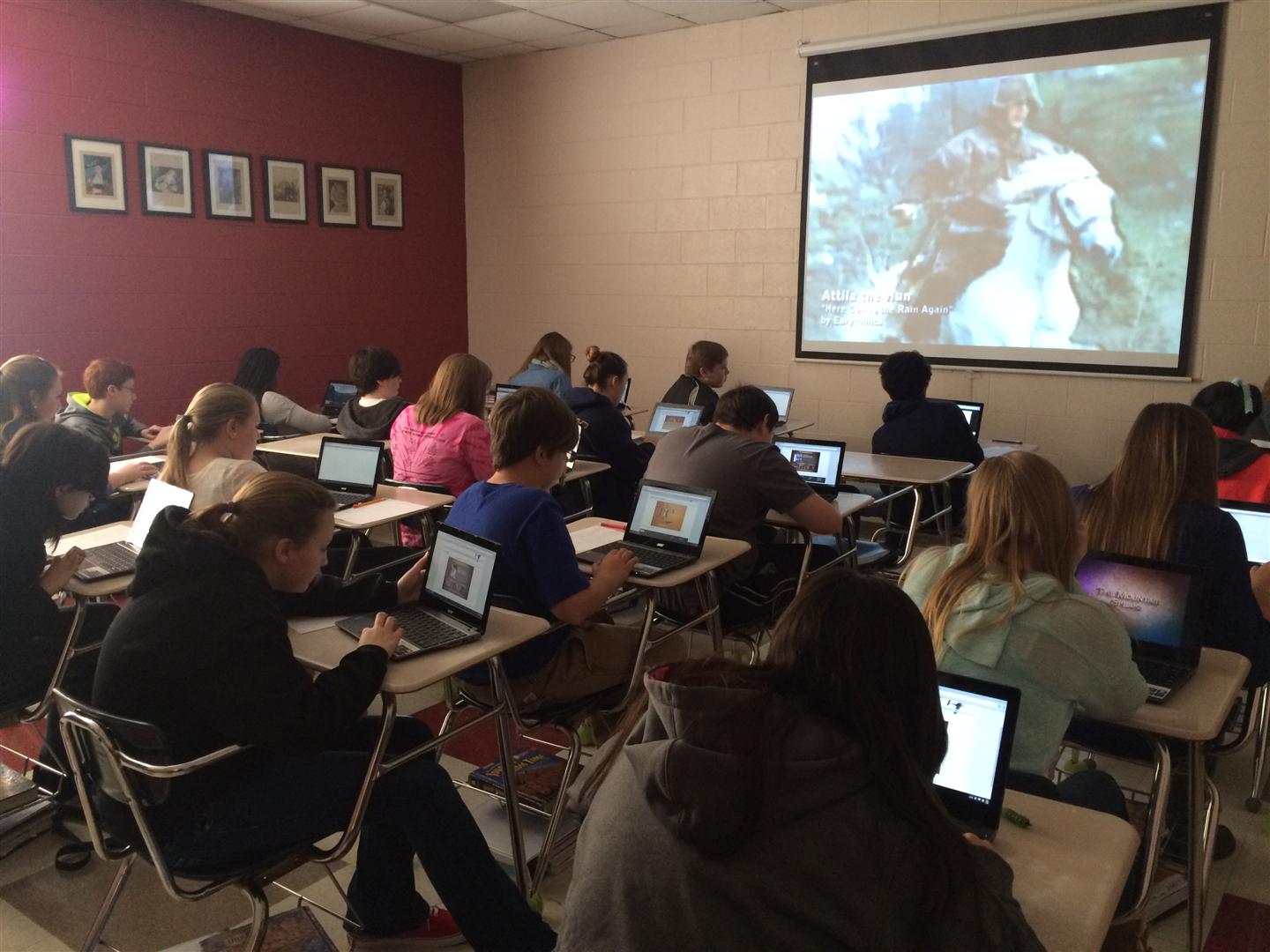 Students in Mrs. Clark's 8th grade history class work on a lesson using the new Chromebooks provided by Sylacauga City Schools.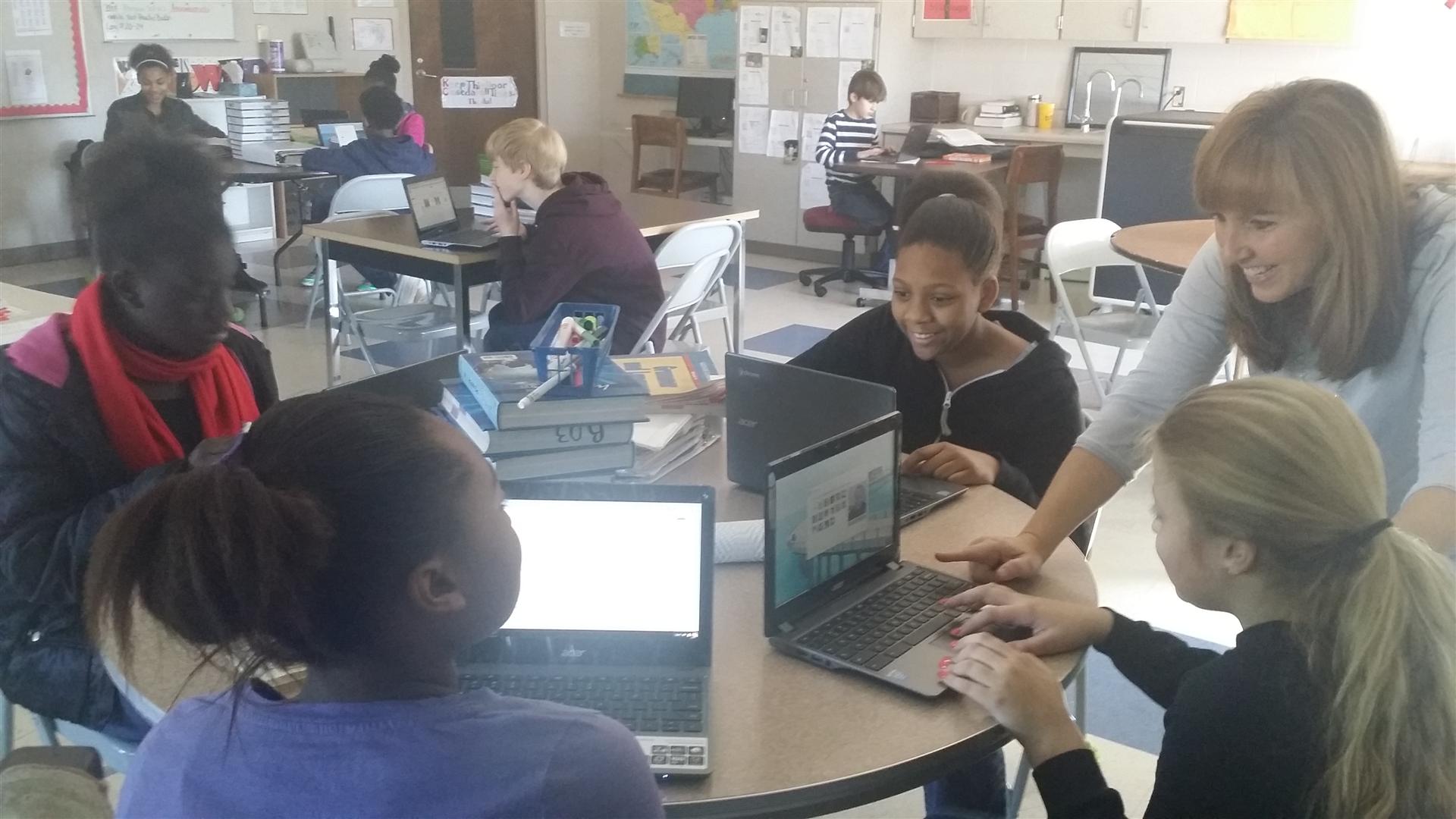 Mrs. Richardson helps her students learn how to create and share documents using Google Drive.