Pictured with Principal Barnett, and Assistant Principal Harmon, are Grace Abernathy and Max Jackson, 8th Grade Boy and Girl of the Year.
Congratulations to all of our students that received awards during this year's ceremony! All of our NLMS students make us so proud!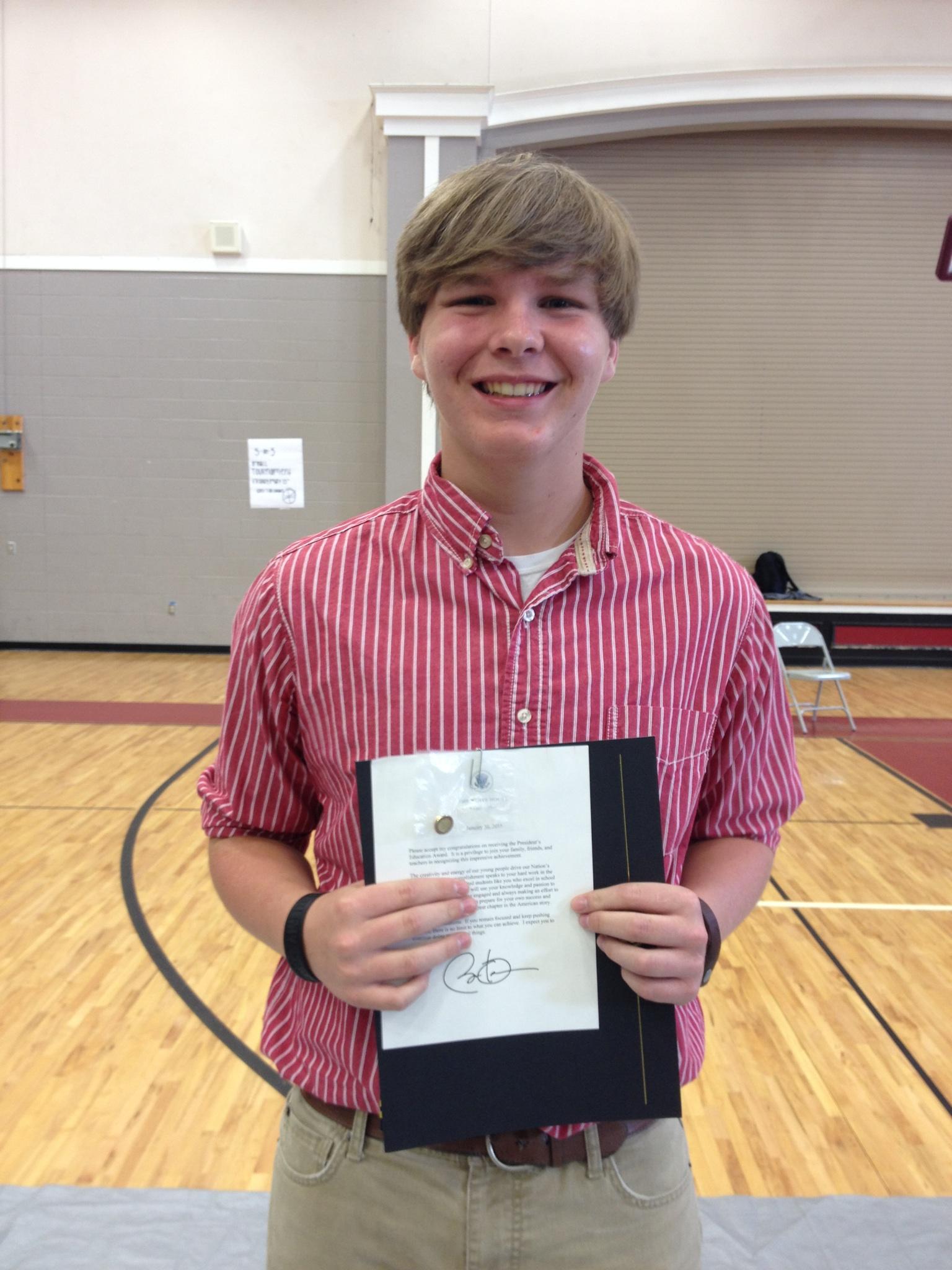 Landon Owen is pictured with his President's Award.